Current Philosophy Events:
None at this time
Past Philosophy Events:
Pictures from Philosophers' Jeopardy:
Dr. David Alkek of the DPFpresenting the $300 Winner's Award to UTA
The Contestants, representing UTA, SMU,and Eastfield College

PHILOSOPHER'S JEOPARDY
Unity Church of Dallas
Fellowship Hall
6525 Forest Lane
May 26, 2015, 7:00 PM

Moderator: David Drumm

Teams: University of Texas at Arlington
Southern Methodist University
University of Dallas


Teams will compete for cash prizes

Admission: $10
Full-time student: $5


Science, Technology & Faith Events, May 20, 2012
First Presbyterian Church, 408 Park Ave, Dallas.
9:30 AM, Professor William Greenway, Philosophical Studies, Austin Presbyterian
Seminary, Austin, TX., Philosophy, History of Systematic Theology & Ethics.
12:00 Greenway will discuss Lightman's books: Einstein's Dream & Mr. g, is a creative novel about.
7:00 PM: Professor Alan Lightman, Joint Appointments in both Physics & Literature,
Massachusetts Institute of Technology. Sponsored by Dallas Museum of Art at
First Presbyterian Church of Dallas
A theoretical physicist at MIT and Harvard, Lightman's award-winning novel about Einstein's Dreams, as he imagines his theory of relativity. His recent novel, Mr. g, is the story of creation narrated by Mr. g who explores scientific, philosophical, theological & ethical issues. Lightman asks: "What are the boundaries of science, and how does science know what it knows and how does religion know what it knows?"

Ticket Prices: Full $37 (Reduced $32 Student $15) Purchase tickets online at Dallas Museum of Art, or call 214-922-1818 .
For more details, click here
Special Summer 2011 Event: Philosophy Panel Debate

Philosophy Debate Topic: "The Possibility of Free Will in Human Action: Can You Blame Me?"
SMU: Tuesday, July 26, 2011
7:00 pm to 8:30 pm

Umphrey Lee Center, Room 241

Debate Sponsored by the Dallas Philosophers Forum and SMU.

Participants:

Moderator: Dr. Steve Sverdlik, Associate Professor of Philosophy and Acting Department Chair, Southern Methodist University
Affirmative position: Dr. Bruce McDonald, Associate Professor of Religion and Philosophy, Texas Wesleyan University
Negative position: Dr. Robert Howell, Associate Professor of Philosophy, Southern Methodist University

The philosophical issue concerning free will versus determinism has been hotly debated by philosophers for millennia. Some people believe that humans have the capacity for free will - the ability to choose their actions without being forced to follow a particular course by either the influence of others or by natural laws. For many theists, free will is considered a unique and important gift from God. Others, however, argue that if the universe itself is deterministic in nature, then human actions must also be deterministic - thus, modern determinism tends to be an extension of contemporary science. If human actions simply follow the course of natural law, then it is difficult to argue that those actions can be "freely" chosen. Two university philosophy professors will actively debate this timeless and essential philosophical problem from a variety of perspectives.

The free will advocate, Dr. Bruce McDonald, holds the affirmative position on this question. Dr. McDonald comes from a theistic background and believes that humans have considerable freedom, but within limits. He argues that if determinism is true, then free will is merely an illusion. As a result, we would never be justified in assigning guilt to any person for any action. This, Dr. McDonald contends, would destroy the very fabric of society--a position he finds unacceptable. He also argues that if determinism is true, then there would never be any fully rational explanation for a person's performing an action totally different from his/her usual pattern, or outside the tradition of his/her family. Speaking as a theologian, however, Dr. McDonald, does believe that there are boundaries that even man's free will (free or illusory) cannot go.

The determinist advocate, Dr. Robert Howell, holds the negative position. Dr. Howell argues that free will can be defined in any number of ways, but it can be viewed as whatever makes practices such as blame, punishment, and praise appropriate. Dr. Howell maintains that not only do humans not have free will, free will isn't even possible! On the one hand, scientific research suggests that determinism is true and that our actions have prior non-conscious causes. If this is right, all of our actions are ultimately caused by events for which we cannot be held responsible. On the other hand, even if determinism is somehow false, this only inserts uncaused events into the world. Instead of giving us freedom, this robs us of control of our actions by making them products of random events. Since either determinism is true or false, free will is impossible.

Dr. Steve Sverdlik, an SMU philosophy professor and noted participant in Dallas Philosopher Forum debates in the past, will serve as moderator for this intriguing debate. Please mark the date and time on your calendar!

SMU Campus Maps


Special Summer 2010 Event: Philosophy Panel Debate
Philosophy Debate Topic: "Is Religion the Basis of Morality?"

Dr. Robert Hunt, Director of Global Theological Education, Perkins School of Theology, Southern Methodist University
Dr. Jim Denison, Center for Informed Faith, Dallas, Texas
Dr. Steve Sverdlik, Department of Philosophy, Southern Methodist University


July 20, 2010, 7 p.m.
Protho Hall, 5901 Bishop Blvd., SMU Campus

Directions:
Participants should enter the campus from Mockingbird Lane, turning north on Bishop Blvd.
Parking will be found under the Meadows Museum.
Make the first right off of Bishop Blvd between the practice field and the museum.
Enter the parking lot to the left, using the left-hand entrance.
Prothro Hall is directly opposite the Museum.
SMU Campus Maps

Please let your colleagues, friends, and other interested parties know about this event.





Has Intelligent Design been "Expelled?"
An academic panel discussion of the movie Expelled: No Intelligence Allowed.

This new and controversial movie claims that academics and scientists who explore or suggest that there is intelligent design in nature are "Expelled" from the classroom and their jobs. The film has caused controversy not only because it explores the evolution vs. creation debate, but because some prominent scientists, including Richard Dawkins, claim they were tricked into appearing in the film.




This event sponsored by: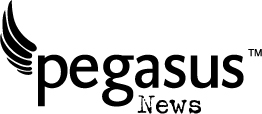 pegasusnews.com

While the Dallas Philosopher's Forum takes no position on these issues, the release of the film allows us to explore issues of science and religion, philosophy of science, academic freedom, and other related topics. We have invited a panel of distinguished and carefully selected experts to discuss and debate the merits of these topics. As usual with the Forum, we will have an open question and answer period.
Expelled: No Intelligence Allowed opens April 18th, 2008. We encourage attendees to see the film before our panel discussion event. The film will be showing at about 12 theaters around the metroplex including at the Angelika Mockingbird. Our panel discussion event will not include a ticket to the film or a screening of the film. For a full list of theaters see the official movie website: http://www.expelledthemovie.com
Panelists:
Frank Sherwin, Science Editor, Institute for Creation Research will be in favor of the premise.
Stephen Levene, Professor of Molecular and Cell Biology, University of Texas at Dallas will be opposed.
Rick Worland, Chair, Division of Cinema-Television, Meadows School of the Arts, Southern Methodist University
will be our film expert.

Event date: Tuesday, April 29, 2008.
Time: 7:15 PM
Location: Angelika Mockingbird Theater

Mockingbird Station
5321 East Mockingbird Lane
Near the Northeast corner of Mockingbird and Central Expressway, Dallas.
Located conveniently on the DART rail line on both the Red and Blue Lines.

Admission: $5 or free for current Dallas Philosopher's Forum subscribers.
RSVPs not needed but recommended on our website.

To RSVP:
Send an e-mail to expelledrsvp@philosophersforum.org.
Please include the following information:
Put the words "Expelled RSVP" in the subject line. In the e-mail include your full name, the number of attendees, and a relible way to contact you in case of a problem. (Your return e-mail will be fine if it is reliable but otherwise leave us a phone number. Your information will ONLY be used for this event and will be deleted afterward unless you specify otherwise.)

Note to Dallas Philosophers Forum regular attendees and subscribers: There will be no April 22, 2008 meeting. This event replaces the April 22, 2008 meeting. If you would like to volunteer and help us with this event or our upcoming 2008-2009 season, then we would greatly appreciate your help. Contact us through the website if you would like to help.
---

Saturday April 17th, 2004

"Where did the Laws of Physics Come From?" and
"Has Science Found God?"

Presented by Victor Stenger, Emeritus Professor of Physics at the University of Hawaii and Adjunct Professor of Philosophy at the University of Colorado

Location: Center for Community Cooperation (CCC)
2900 Live Oak Street, Dallas, Texas 75204
Click Here for directions and maps

Victor Stenger will present two talks on Saturday, April 17. The morning talk, hosted by the Philosophy Study Group of the Dallas Philosophers Forum , is titled "Where did the laws of physics come from?" The afternoon talk, hosted by the North Texas Skeptics , is titled "Has science found God?" Both talks will be held at the Center for Community Cooperation .


Morning Talk: "Where did the laws of physics come from?"
Time: 10:00 AM
CCC meeting room: Gulf Coast / Rio Grande
Summary: The laws of physics were not handed down from above. Nor are they somehow built into the logical structure of the universe. They are human inventions, though not arbitrary ones. They are not restrictions on the behavior of matter. They are restrictions on the way physicists may describe that behavior. In order to describe an objective reality, those descriptions cannot depend on the point of view of observers. They must be "point-of-view-invariant." When point-of-view invariance is implemented, the laws of physics follow with few additional assumptions. We live in a comprehensible cosmos.

Afternoon Talk: "Has science found God?"
Time: 2:00 PM
CCC meeting room: TBA
Summary: Some scientists and theologians claim that the latest science requires the existence of a world beyond matter. However, nothing in modern science requires supernatural explanations. God is not needed to explain the origin of the universe nor its laws and structure. Modern physics and cosmology allow for an uncreated, self contained, fully material universe that is consistent with all known observations. The complexity of the universe can be understood to be the result of purely natural processes. No evidence exists for the efficacy of prayer or for special powers of the human mind.

Biography of Victor J. Stenger
Vic Stenger is Emeritus Professor of Physics at the University of Hawaii and Adjunct Professor of Philosophy at the University of Colorado. He is also founder and president of the Colorado Citizens for Science. Vic has also held visiting positions on the faculties of the University of Heidelberg in Germany, Oxford in England (twice), and has been a visiting researcher at Rutherford Laboratory in England, the National Nuclear Physics Laboratory in Frascati, Italy, and the University of Florence in Italy. Vic's research career spanned the period of great progress in elementary particle physics that ultimately led to the current standard model. He participated in experiments that helped establish the properties of strange particles, quarks, gluons, and neutrinos. He also helped pioneer the emerging fields of very high energy gamma ray and neutrino astronomy. In his last project before retiring, Vic collaborated on the experiment in Japan which showed for the first time that the neutrino has mass.


For more information, call 214-769-7925 or email us through our feedback page.

Admission: FREE. (At this time the webmaster believes admission is free. Check back later Thursday to confirm this.)


---

Debate: For and Against Ayn Rand's 'Selfishness as a Virtue'
April 13, 2004. 7:15 PM, Richland College, Dallas, Texas
Room: Sabine (S) 103

For: Andrew Bernstein, Writer for the Ayn Rand Institute and author of the upcoming "Capitalist Manifesto: The Historic, Economic and Philosophic Case for Laissez-Faire"
Against: Joe Barnhart, Professor of Philosophy and Religion Studies, University of North Texas and past President of New Mexico-West Texas Philosophical Society.
Moderator: Andrew Laska, Board Member of the Dallas Philosopher's Forum

Admission: $5, $2 for students/DPF subscribing members

Ayn Rand held that exhibiting self interest was the highest good. Join us for a lively discussion about ethics and virtues of one of the most controversial philosophical views. The event will be complete with an audience question and answer session at the end of the evening.

Seating will begin about 10 minutes to 7:00. We will try to start on time so please arrive early enough to park, walk to the rooma nd get settled.



Copyright © 2000-2022 by the Dallas Philosopher's Forum. All Rights Reserved.

The Dallas Philosopher's Forum is run by "Philosopher's Forum, Inc", a 501(c)3 tax exempt organization.

Opinions given at scheduled lectures of the Dallas Philosopher's Forum are the solely the opinions of the speaker and do not the necessarily represent the opinions of the members of the The Dallas Philosophers Forum or its Board of Directors.